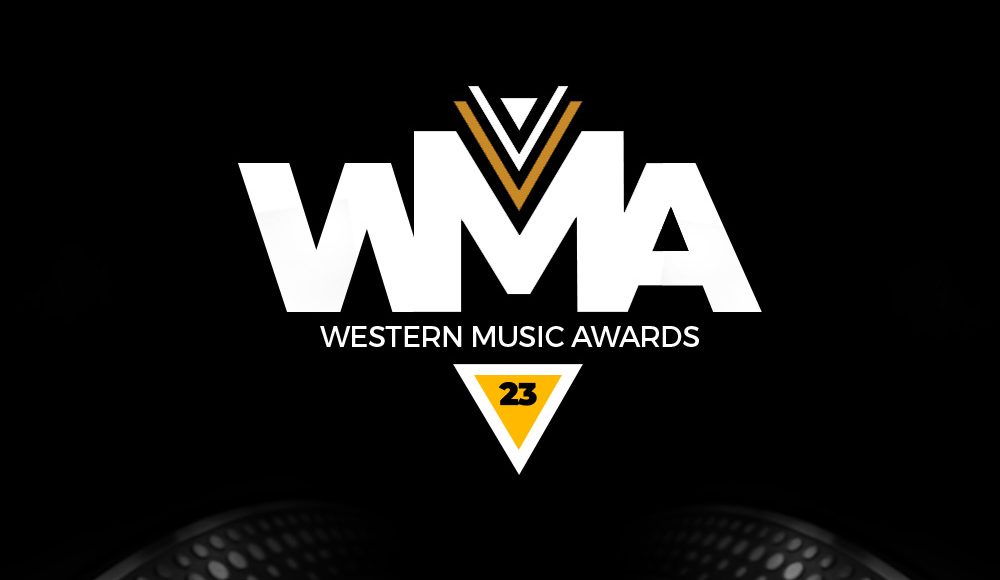 Full list: Western Music Awards releases nominations for 2023 Awards
2023 Awards WMA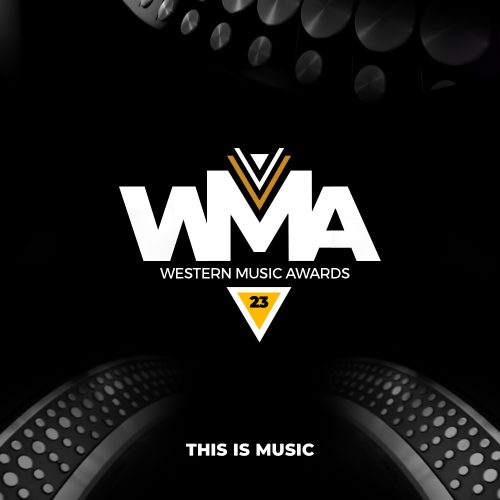 A total of 101 Artistes and stakeholders of the Creative Arts Industry from Western and Western North
Regions have been nominated in the 7 th edition of the prestigious Western Music Awards.
Organised by the Westline Entertainment, a subsidiary of Westline Consult Limited, the 7 th edition of
Western Music Awards is themed 'This is Music.'
In a nominee's announcement which was broadcast on Westline TV on Youtube, the head of Public
Relations of Western Music Awards, Nana Kwesi Coomson mentioned that, "there are a total of 30
categories this year. We have introduced the Unsung category which focuses on the Senior High School
talents."
"This category is to discover the music talents early from the Senior High Schools, so we brought on
board Entertainment Masters of selected SHSs in Western Region to nominate their best talents to
represent them. This will ensure that we give such talents support early and introduce them to an
audience where they will not struggle after school" Mr. Coomson added.
In the flagship Artiste of the year category, Aya Ramzy B, the reigning Artiste of the year battles 5 others;
KDM, Lasmid, Fameye, Ayesem and Kweysi Swat.
Full list of nominees below:
Artiste of the year
KDM
Lasmid
Fameye
Ayesem
Aya RamzyB
Kweysi Swat
Afropop Song of the year
Neffgee ​​- ​Ovadoze​
Alee ​​​- ​Araba​
Jeriboy ​​- ​Faya​
Ayesem ​​- ​Julie​
Snow B ​​- ​You​
Debby Sway ​- ​Correct​
Fameye ​​- ​Thank You​
Amoako Belo ​– ​Run ft. TJDJ
Album/EP of the year
Fameye ​​– ​Songs of Peter
Nyame B​​ – ​Exodus Tape
Jasorn Niew​​ – ​Gozzy Lotto
Wallarz ​​- ​18th June in The 90s
Brass Band of the year
Bossplay Band
Evergreen Band
Rhythm 360 Band
Blue Scouts Band
Nothing Late Band
​
Blogger/Promoter of the year
Kofi Annan GH ​​- ​www.kofiannangh.net
Eric Ekow Smith ​​-​ www.amaghana.net
Naacy ​​​​- ​www.alltunezgh.com
Kofi Ansah​​​ – ​www.sstvgh.com
Eaziman ​​​- ​www.eaziman.com
Halmblog​​​ -​ www.halmblog.com
Collaboration of the year
Reign Godz ​​​-​ Talk That Talk ft. Free Willi
Bobo Dada Bee ​​- ​Celebrate ft. Quamina MP
Phynex ​​​- ​Highlife ft. Kweysi Swat
Aya RamzyB ​​-​ Back Fire ft. Keche Global
Scowachez N.A ​​-​Kasapreko ft. Minizta (West Side Gang)
Tray Zee ​​​-​ No Pressure ft. Kofi Kinaata & Quamina MP
Entertainment Show of the year
Hypeman Ferggy ​​​-​ Y Entertainment Podium (Yfm)
Waibe YB ​​​​- ​Showbiz Extra (Owass Fm)
Macall Mensah ​​​- ​Compound House (Beach Fm)
Ato Kwamina D'Gem ​​-​ Connect Entertainment Review (Connect Fm)
​Gospel Artiste of the year
KDM
Emelia Baidoo
Morris Makafui
Vincent Nyarko
Gospel Song of the year
Vincent Nyarko ​​​- ​Life
Morris Makafui ​​​- ​It is God
Georgia & Georgette ​​- ​W'ayeyie
Emelia Baidoo ​​​-​ Mehwefo
Corbina Saah ​​​- ​Nyaminli Ndwomi
Group of the year
Anlo Soldiers
Westside Gang
FnF (Flava n Fugeez)
Highlife Artiste of the year
Snow B
Fameye
Naf Kassi
Kweysi Swat
Enaal Tribes
Highlife Song of the year
Snow B​​​ -​ Sobolo
Naf Kassi​​​ -​ Yesi Yesi
Sally M​​​ – ​Makoma
Kweysi Swat ​​-​ 80's Love
Joey Slym​​​ -​ Who Go Love
Afezi Perry​​​ – ​Don't Complain
Hip-Hop Artiste of the year
Reign Godz
Slim Drumz
Semenhyia
Aziz Havoc
Hip-Hop Song of the year
Bobo Bada Bee ​​​-​ Bossu​
Semenhyia ​​​​- ​Party​
Yaw Lucaz ​​​​-​ Stressed Up​
Hyndu ​​​​-​ Bad Injection​
Slim Drumz ​​​- ​Yaacross Won ft. Magnom
Reign Godz ​​​​– ​Talk That Talk ft. Free Willi
Hiplife Artiste of the year
Yaw Lucaz
Carbon IG
Aya RamzyB
Black Metal
Bobo Dada Bee
Hiplife Song of the year
Linkup Daddy​​​ -​ Real Bad Song​
Lasmid ​​​​-​ Friday Night​
Yaw Lucaz ​​​​-​ Sosick​
Jeriboy ​​​​- ​Obiaa​
Bobo Dada Bee ​​​-​ Celebrate ft. Quamina MP
Aya RamzyB ​​​- ​Back Fire ft. Keche Global
Tray Zee ​​​​-​ No Pressure ft. Kofi Kinaata & Quamina MP
Instrumentalist of the year
Saxopaa
Terry String
Corbina Saah
Gilbert Amoah
New Artiste of the year
Jeriboy
Phynex
Sally M
Joey Slym
Biz Starna
Fiifi Lattex
Debby Sway
Linkup Daddy
Emelia Baidoo
Feelingboy Khalipha
Popular Ghanaian Song of the year
Lasmid​​​​-​Friday Night​
Shatta Wale​​​​-​On God​
Black Sherif​​​​-​Kweku the Traveler​
Kelvnboy​​​​-​Down Flat​
Kidi​Blessed​​​-​Movado
Black Sherif​​​​-​Second Sermon (rmx) ft. Burna Boy
Sarkodie​​​​-​Countryside ft. Black Sherif
Camido​​​​-​Sugar Cane ft. Mayorkun, King Promise & Darkoo
Popular Regional Song of the year
Kweysi Swat​​​-​Oh Obibini​
Quesi Ghana​​​-​Struggles​
Vincent Nyarko​​​-​Life​
Snow B​​​​-​You​
Fameye​​​​-​Thank you​
Lasmid​​​​-​Friday Night​
Afezi Perry​​​​-​Don't Complain​
Bobo Dada Bee​​​-​Celebrate ft. Quamina MP
Kojo Wadosty​​​-​The Feeling ft. Kofi Kinaata
Aya RamzyB​​​-​Back Fire ft. Keche Global
Producer of the year
DDT
Willis Beatz
Jake on the Beatz
Still VybezNeBeatz
Radio DJ of the year
DJ Cuebeatz ​​​​–​ Y FM
DJ Storm ​​​​- ​Beach FM
DJ Obey ​​​​-​ Best FM
DJ Wasty Kay ​​​-​ Ahoto FM
DJ Cash ​​​​- ​Skyy Power FM
DJ Sparklyn ​​​​- ​New Day FM
Rapper of the year
Bobo Dada Bee​​​ – ​Bossu​
Semenhyia​​​​ – ​Sick​Muzikbar
Yaw Lucaz ​​​​- ​Stressed Up​
Wallarz ​​​​-​ Capa​
Hyndu ​​​​-​Bad Injection
Reggae Dancehall artiste of the year
Jahwise
Neffgee
Miskall
Nyame B
Betterdays Gad
Reggae Dancehall song of the year
Jahwise ​​​​-​ Muntashi​
Kweysi Swat ​​​- ​Oh Obibini​
Betterdays Gad​​​ -​ Turn Up​
Amoako Belo ​​​-​ Bless Me ft. Neffgee
Miskall​​​​ -​ Praise Jah ft. Jah Jah Bwoy
Songwriter of the Year
Ayesem ​​​​ – ​Julie
Jeriboy ​​​​- ​Obiaa
Kweysi Swat ​​​- ​Oh Obibini
Quesi Ghana ​​​- ​Struggles
Fameye ​​​​-​ Thank You
Hyndu ​​​​-​ Okukuseku
Urban Gospel song of the year
Morris Makafui​​​-​It is God​
Ps. Justice Opare​​​-​Increase​
Min. Esaw​​​​-​All Power ft. Emma Asiman
Unsung (SHS Talents)
Oliver Nimo​​​​-​St. John's School
Heridity​​​​-​Bompeh Senior High Technical School
Omar X​​​​-​Takoradi Technical Institution
Christabel​​​​-​Adiembra Senior High School
Ohema​​​​-​Ahantaman Girls Senior High School
Video of the year
Bobo Dada Bee ​​​-​ Bossu​
Evidens ​​​​- ​Real Love​
Quesi Ghana​​​-​Struggles​
Ayesem​​​​-​Julie​
Reskew ​​​​-​Leggo​
Linkup Daddy ​​​-​Real Bad Song​
Westside Gang​​​-​Fair Exchange​
Fameye​​​​-​Thank You​
Slim Drumz​​​​-​Diabolo ft. Nazir & Various
Western Diaspora of the year
Itzneeded GH ​​​​-​ Wish Me Good
FnF (Fava n Fugeez) ​​​-​ Sika