NOMINATION OPENS FOR 6TH EDITION OF WESTERN MUSIC AWARDS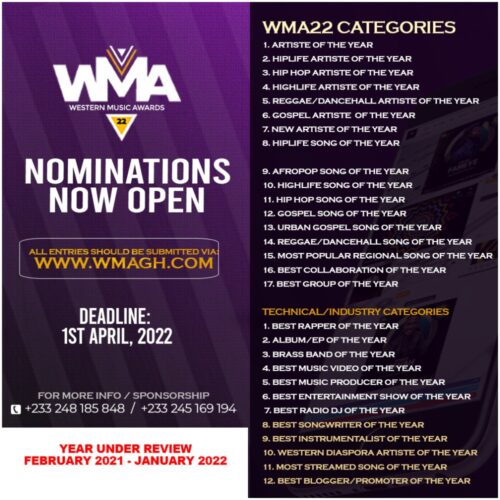 Organizers of the annual Western Music Awards, Westline
Entertainment have announced the opening of nominations of
the 6th edition of the prestigious awards today, 28th February,
2022.
This year's edition is themed 'Celebrating Our Music.' This is to
highlight music by home grown Artistes.
The nomination forms are available online via
www.wmagh.com/submission
Deadline for submission is 1st April, 2022.
By: Public and Media Relations Office – (Westline
Entertainment/Western Music Awards – 0248185848).